Do you long for a smooth, hair free silky skin? Fed up with the hassle involved in achieving this?
Waxing offers an alternative to using messy chemical hair removal creams, or regular shaving, with longer lasting results and no stubble. If you don't want to, or are not ready to go the whole way, to having permanent hair removal treatment – waxing is definitely for you!*
New hair growth in waxed areas is soft and fine, not sharp and coarse like shaved hair. After repeated waxing, hair re-growth becomes finer and in some cases more sparse.
Why Choose Waxing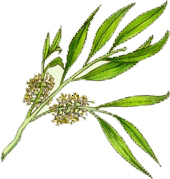 Firstly someone else does the work for you! Secondly we are specialists in both female and male waxing (including intimate waxing for both). We use only the finest tree tea oil based crème wax for body and facial waxing (including eyebrow shaping). Tree tree oil is especially smoothing and has mild antiseptic qualities. Waxing can keep you hair free for up to four weeks (or more in some cases) a definite plus! After waxing we apply a soothing after care cream which calms and nourishes the skin. For waxing intimate areas we use Perron Rigot hot wax. This is the premier hot wax developed in France especially for use in the more intimate body areas.
Why Wax:
To look and feel good
Partners prefer the smooth look and feel
Reduces body odour, feels cleaner & fresher
Increases sensitivity
Piercings & tattoos are displayed to their full potential
Sports related benefits for comfort & performance for swimmers, cyclists and athletes
This can be a daunting prospect but rest assured, we are very experienced and will make your treatment comfortable and not in the least embarrassing. In fact many clients like to bring their partner along and we welcome all partners. Find out more about imtimate waxing for women and men
Mobile or Salon Waxing
Our waxing service is available in our treatment room just off the M25, near Sevenoaks, Kent, or you can choose our mobile service (not available for intimate waxing) and be waxed in the comfort of your own home (within a ten mile radius of Sevenoaks). We also offer permanent hair removal and Skin Rejuvenation .
Waxing Special Offer
We offer a customer loyalty scheme for our regular customers see our special offers page for details of this our other offers.
To find out more or book an appointment please use our contact form,  phone me on 01732 763250 or email me to get in touch.
*Hair must be 1-2 cm in length for effective hair removal.