Dave came to Smooth Touch via a friend's recommendation, he is a keen swimmer and as such, his hairy back was causing him acute embarrassment at the pool.  After careful thought he decided to go ahead with a course of Kona LHE hair removal.  He is more than delighted with the results and no longer so self-conscious at the swimming pool.
Before and 1 month after 6 treatments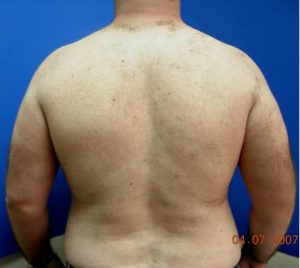 To find out more or book an appointment please use our contact form,  phone me on 01732 763250 or email me to get in touch.